Offering the Latest Options in Email, Instant Messaging, VOIP, and Knowledge Base Technology

When it comes to delivering a superior website experience to your online customers, miniMAX has developed the best and most efficient service-centric menu of inbound and outbound website and help desk services for businesses just like yours.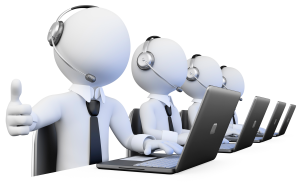 It doesn't matter if you have one employee or five hundred, miniMAX Answering Services has the hardware, software, and human resources you need to build a fully-customized program of support options for your business. At miniMAX, our website and help desk customer service divisions will go to work for you twenty-four hours a day, seven days a week…guaranteed!
Instant Messaging – When your customers are looking for instantaneous support, our live IM client can put your website customers in immediate contact with a friendly, knowledgeable Call Center Agent or operator! Best of all, our Live Chat option allows you to monitor visitor tracking and take a proactive approach to selling your website products or services.
VOIP "Click-and-Talk: Software – When you add miniMAX's revolutionary "Click-to-Talk" software to your web site, one of our highly-trained Call Center Agents can be instantly connected to your site visitor using a live voice connection via the Internet and VOIP (Voice-Over-Internet Protocol) technology!
Email and trouble-ticket support – As your website traffic grows, so does the volume of inbound and outbound email. With Email and trouble ticket support from miniMAX, our Call Center Agents and operators can quickly, efficiently, and accurately reply to questions and problems and provide the solutions your customers want and need!
Knowledge Base support – Have information that your customers or employees need? No problem! With miniMAX's sophisticated Knowledge Base software support system, important data about your products, services, or operations can be made available to your customers and clients or your employees. Best of all, it's fully searchable and completely secure!
From our full menu of support options before, during, and after the sale, to our superior experience in supporting websites of all types and sizes, the advantages of partnering with miniMAX are clear:
Improved online revenues
More customer and client loyalty
Faster online customer conversions
Substantially reduced personnel and employee costs
Lower operational costs with the reliability of one of Pakistan's
best inbound/outbound call center companies