vehicle management, we take pride in the various vehicles that are offered from all over the area. Whether you're searching for a large vehicle, a small one or something for more space for the family; you're able to find the best prices on used vehicles being offered from the area you're searching in, as well as providing a way to search through the available options depending on your preferences and budget you have to spend.
We strive to provide not only the highest quality vehicles from dependable, reputable sellers  in the area but we open the website up to those seeking buyers for the vehicles they are looking to sell independently. This opens up a new marketplace for those that wish to purchase an affordable vehicle, without having to pay high dealership prices.
Why Sell & Buy on vehicle management
There are numerous reasons why our sellers & buyers are happy with the outcome of using our platform for their entire vehicle selling & buying needs. When you're searching for a buyer for the vehicle that you have, you need to speak with the potential customers but you also have to find a way to get the word out there that you're going to be selling the vehicle, and you want to ensure that people, that are interested, have a chance to learn more about it.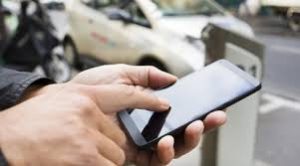 When you sell through vehicle management, you have the ability to put in all of the specs of the vehicle that you're selling, including the photos that go along with the vehicle. You can place in any extra information that might be beneficial, or knowledgeable to the buyer & sellers of the vehicle. This provides you with a way to list it all, so there are no surprises and then get replies
Benefits On Vehicle Management:
Keep these benefits in mind when it comes to selling & buying and being able to rid yourself of the beautiful vehicle that stands strong.
Sell your vehicle much easier than working with a company or dealership
Never have to rely on someone else to do the promoting of the vehicle
Set your own price, allowing you to get what the vehicle is worth
Have unlimited access to the entire area of people searching for your vehicle
List as many vehicles as you need or want
It is just that easy to make the most for your vehicle that is for sale & also a buy. Just allow us to go through the process with you, allow you to list the vehicle you want to sell make sure that you upload photos! The more photos you have, the faster the vehicle is going to sell.
Speak with our professionals about having your vehicle.