miniMAX offers a full range of appointment scheduling solutions through our full-service inbound call center. Whatever your inbound appointment scheduling requirements are, miniMAX can help! If your schedule, budget, or staffing levels do not allow you to provide in-house appointment scheduling services, our friendly, skilled Call Center Agents and operators can step in to fill this important role. Best of all, they can provide service 24 hours a day, 7 days a week, –all at much less cost than you might expect and look forward too!
We can make or cancel appointments and meetings the way you want them—and with as much or as little advance warning as you require. From booking inbound appointments, to confirming and even canceling them, miniMAXprovides unmatched service and support around the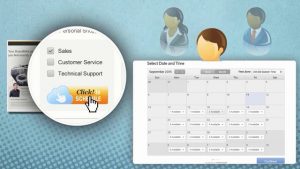 clock. We even provide you with a private, secure online calendar system that enables you to view appointments, make and cancel reservations; specify employee availability, and much more you will experience from appointment scheduling service.
At miniMAX, our goal is to create a convenient, efficient system for managing your inbound appointments–leaving you free to manage the more critical aspects of your day-to-day operations.
To learn more about the miniMAX Appointment Scheduling Service, give us a call today. There's no cost or obligation for the call.